<< Events
hortus conclusus
palazzo agliardi, palazzo moroni and palazzo terzi - bergamo
15.09 - 22.09.2019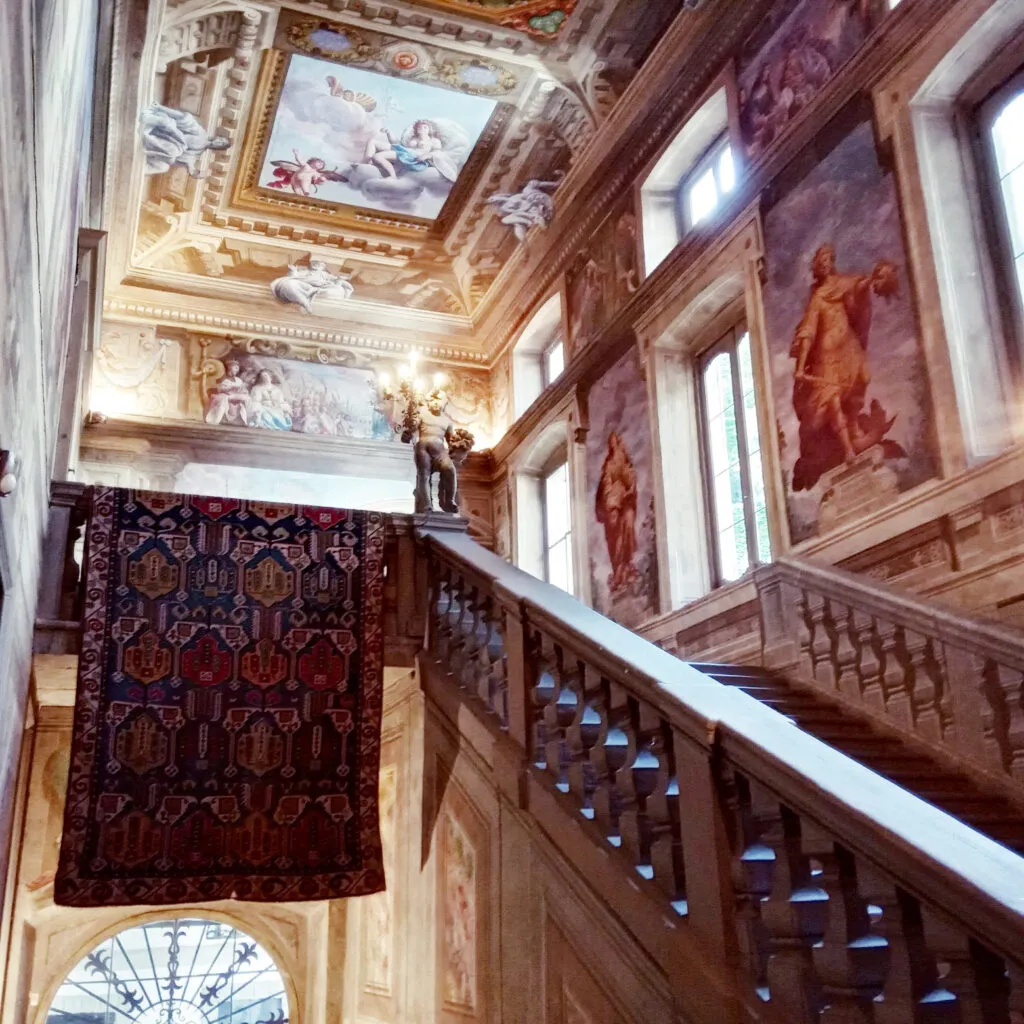 as part of the event "landscape festival 2019 – the masters of landscape", three of bergamo's historic dwellings – palazzo agliardi, palazzo moroni and palazzo terzi – hosted the exhibition "hortus conclusus – the garden in the oriental carpets of the fondazione tassara" promoted by the fondazione tassara and coming about from an idea by giovanni valagussa in collaboration with the  galleria moshe tabibnia in milan.
it was fascinating to rediscover these sophisticated artworks that were part of the furnishings of dwellings in the west from as early as the late 13th century, sited in the historic palazzos that once hosted them. the gardens, stylized and transfigured in the patterns of the carpets, thus become an investigation of memory, with their meaning as locations that are secluded, idealised, circumscribed and perfect where you are able to remain in meditation: 'fragments of landscape' that are an 'opportunity for regeneration', as underlined by focus 2019 – pioneer landscape, delicate and the result of an ancient thought that traces a continuous red thread inside the historic palazzos, an idealised mirror of the actual gardens outside the dwellings.
the exhibition has been enhanced by a number of conferences for detailed discussion, with the participation of journalist beba marsano, curator giovanni valagussa and president of arketipos maurizio vegini.